Infrastructure Services
E SENSE IT provides various professional Infrastructure services ranging from field support to monitoring, help desk support, telecommunications and voice services, consultation, just to name a few.
We advise, implement, build, support, and manage every aspect of the enterprise network. We help our customers manage, optimize, and secure their network so they stay focus on their business.
Learn More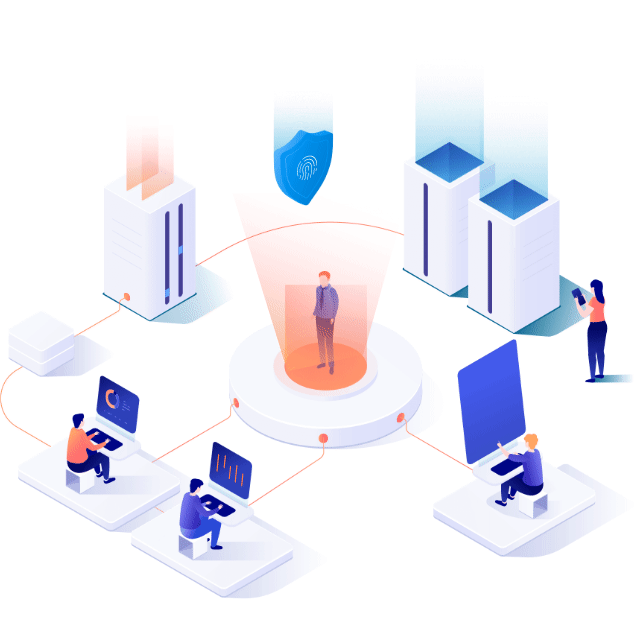 E SENSE IT has an experienced team who understand what today's modern data center infrastructure needs are to help customer thrive, not just survive. Whether you need a refresh or complete data center transformation, E SENSE IT has the experience to make your journey successful.
Server management and virtualization
Deliver Operating Systems and Virtualization administration and engineering to continuously manage, maintain, and evolve your Windows, VMware, and Citrix environments on a variety of distributed server platforms and technologies. Provide Operating Systems and Virtualization layer administration and engineering designed to continuously evolve and improve your UNIX and Linux environments availability and performance.
Organizations face greater risk exposure due to the adoption of new technologies like cloud, IoT, and mobility, along with an increase in cyber-attacks. At the same time, heightened sensitivity around data security governance has driven a new wave of regulatory and contractual requirements across a number of industries. We help you develop a security approach that provides 360-degree protection.
You are increasingly faced with a challenging balancing act: deploying new technologies for growth, profitability, and new services, while operating complex multi-technology and multi-vendor environments to realize efficiencies and savings. E SENSE IT's Managed Services address day-to-day IT management needs, enabling your internal IT staff can better focus on strategic initiatives.
Get in touch to get the ball rolling. Let us know your requirements and we will get back to you right away.
Contact Us